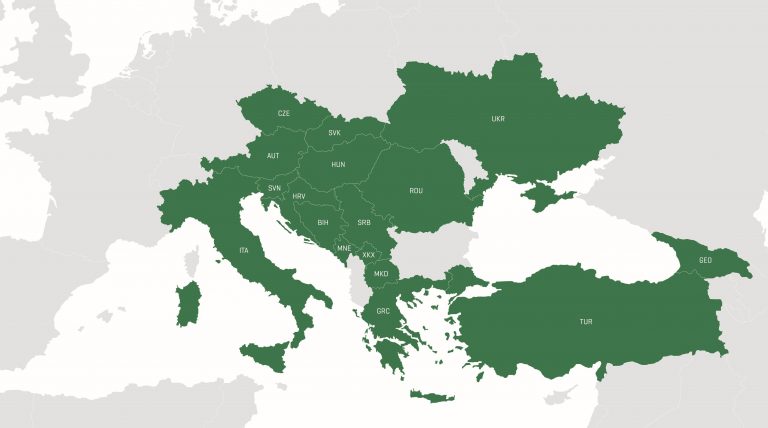 CIGRE is one of the world's oldest international technical organizations and has a great tradition in the Region of Central and South-East Europe. Many Countries founded CIGRE National Committees as the central hub for information and knowledge sharing of electric power systems, as well as creation of new standards and recommendations.
The South-East European Regional Council of CIGRE (SEERC) is a Region of CIGRE and will expand these positive aspects of CIGRE to South-East Europe.
The population of SEERC members comprises more than 270 million persons and has a great potential for fast development of the power engineering sector. The close cooperation of South East European countries within SEERC offers better possibilities for development of the future power network and market.
The current members of SEERC are: